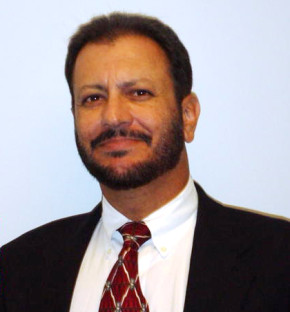 Dan A. Colon
Attorney / Personal Injury
Practices :

Automobiles, Buses, Pedestrian, Bicycle/Mopeds, Insurance Matters, Accidental Death, Slip & Fall, Motorcycle.

(808)526-1800
808-526-1818 (Fax)
Call us at

(808)526-1800

(808)526-1800, or at our toll free number

(866)465-1800

(866)465-1800
Get a Free Consultation
THE LAW OFFICES OF DAN A. COLON, ALC continues to represent local residents throughout Hawaii in their personal injury claims and disputes with insurance companies as we have for almost 25 years. We are also very proud to assist visitors to our beautiful state who are victims of car accidents or have suffered other personal injuries while in Hawaii.
If you believe you are the victim of someone's negligence and might have a case of personal injury, please give us a call at (808)526-1800(808)526-1800, or on our toll free number (866)465-1800(866)465-1800. You may also email us. We will be happy to discuss your case and legal options at absolutely no charge for the consultation.You may also email us. We will be happy to discuss your case and legal options at absolutely no charge for the consultation.
Dan A. Colon only represents the non-fault victims of accidents or other forms of personal injury caused by the negligence of someone else, including car, pedestrian, motorcycle, moped, and bus accidents, as well as being attacked or bitten by a dog, or slipping or tripping and falling as a result of an unsafe or dangerous condition. Dan A. Colon will fight for you if you are the victim of a negligent, reckless, drunk, or dangerous driver.
The Law Offices of Dan A. Colon, ALC should be your first choice of legal representation if you are the victim of a drunk or intoxicated driver, a hit and run accident, an uninsured or underinsured driver, or any other form of automobile, pedestrian, bicycle, motorcycle, moped, or bus-related accident.
We can also help you if a loved one's life has been tragically taken due to someone else's negligence. Dan A. Colon believes in seeking civil justice for all accident victims, including the victims of accidental or wrongful death.
At The Law Offices of Dan A. Colon, ALC, we practice exclusively and entirely in virtually all aspects of personal injury litigation and injury claims involving, but not limited to, the list below. If you have suffered from any of these or any other type of claim or injury, please don't hesitate to call us today for your entirely no-cost initial consultation and case evaluation. If for any reason we are unable to represent you, we will explain why so that you can understand the pros and cons of your potential claim.
Accidental or Wrongful Death
Auto, Bus, and Truck Accidents
Bicycle Accidents
Broken Bones & Fractures
Back, Neck Or Spine and Disc Injuries
Brain Injuries
Bus, Train, Boat Or Plane Accidents
Children's Injuries
Catastrophic Injuries
Day Care Center Accidents
Defective Product Accidents
Dog Bites or Dog Attacks
Drug / Medical Related Injuries
Electrical / Chemical Injuries
Falls On Stairs
Falls On Sidewalks
Fire & Explosion Cases caused by dangerous or defective products
Food Related Injuries
Head and Facial Injuries
Hit and Run Accidents
Hospital / Pharmacy Negligence
Medical / Dental / Legal Malpractice
Motorcycle and Moped Accidents
Negligent Landlord / Property Owner Injuries
Pedestrian accidents
Paraplegic / Quadriplegic Injuries
Permanent Injuries
Rear end collisions
Sidewalk & Road Defects
Slip, Trip & Fall Cases
Spinal Cord Injuries
Sports / Playground Injuries
Supermarket / Store / Shopping Mall Injuries
Tourist Accidents
Uninsured & Underinsured Driver Cases
Unsafe Buildings
Victims Of Drunk Drivers Or Persons Under the Influence of Drugs and/or Alcohol
Whiplash, Strains & Sprains
Of course, we also continue to represent local residents throughout the entire state of Hawaii who are accident victims, as we have for the last 25 years.
Attorney Dan A. Colon has been practicing law since graduating from the William S. Richardson School of Law at the University of Hawaii with his Juris Doctorate (JD) degree in 1989. He also has a B.A. degree in Psychology from the University of Hawaii and worked in the area of mental health, particularly with US military veterans at the Veteran's Administration before going to law school. He is also a veteran of the United States Air Force, honorably discharged in 1982. After graduating from law school, he served as a law clerk in the First Circuit Court of Hawaii before accepting a position working for a large insurance defense law firm. He then started his own law practice where he has practiced exclusively and entirely in the area of plaintiff's personal injury litigation representing only injured parties and has obtained over $20,000,000 million dollars in settlements, arbitration awards, or jury verdicts for his clients through the years.
He is licensed to practice law in all state courts in Hawaii, as well as in the federal courts of Hawaii and the Ninth Circuit Court of Appeals. He is a member of the American Bar Association, the Federal Bar Association, the American Association for Justice, and is currently President Elect of the Hawaii Association of Justice. He has lectured at legal seminars and presentations for other attorneys, doctors, and insurance adjustors in many areas of personal injury litigation and claims practice. He has also been involved with helping law students with trial preparation classes and client counseling competitions at the Richardson School of Law.
The Law Offices of Dan A. Colon, ALC handles almost all types of personal injury claims. However, our emphasis and primary area of practice is handling all types of automobile accident, motorcycle accident, moped, bus, and pedestrian accident cases, particularly those involving serious injuries or wrongful or accidental death. It is important to remember that when you find yourself a victim of an accident,
time is of the essence
. You should immediately call Mr. Colon,
before you speak with any insurance company representatives and especially before you give any statements
, whether recorded or not.
Most importantly, you should not deal with the insurance companies on your own. There will often be more than one insurance company involved in every case. Your objectives and those of the insurance companies are usually completely opposite. You want to be fairly compensated for your injuries, your medical expenses, your damaged vehicle, and your income loss. They want to pay as little as they possibly can. That is their business model. That does not necessarily mean they are being dishonest or that they are evil. They just have entirely different objectives and goals than you do. The sooner you call us the sooner we can make sure you are being treated honestly and fairly. In fact, some insurance companies or claims adjustors will try to get you to accept a settlement early before the full extent of your damages are known, or even tell you that you don't need a lawyer. However, studies have shown that insurance companies offer and pay significantly more to attorney represented claimants than they do to non-represented claimants.
We can immediately assist you in dealing with all aspects of an accident claim, including making sure your car is promptly repaired or replaced, you are timely provided with a rental car, if applicable, and PIP insurance is made available to pay for your medical bills as quickly possible with the appropriate insurer so that you are not left with a lot of medical bills and debt collectors. We can also help you determine if you are entitled to temporary disability benefits to assist you if you are out of work as a result of your injuries, and make a claim for all your income loss accrued during your convalescence. After you have completed all of the necessary medical treatment to get you back on your feet and hopefully back to work, we will make sure you get the settlement or compensation you are entitled to in order to fairly compensate you for your pain and suffering and other compensable damages, as allowed by law. We have successfully obtained millions of dollars in compensation to hundreds of clients throughout the last 25 years.
If you or a family member are the unfortunate victim of an accident caused by the fault of an inattentive, distracted, or intoxicated driver, and you have suffered serious injuries, lost wages and have medical bills, you could be entitled to compensation. Don't deal with the insurance company on your own. They do not have your best interest at heart. We do. We have been helping people like you for 25 years when they have been hurt due to someone else's negligence. Let us do the same for you.
We only take cases on a strictly contingency fee basis. That means that there are absolutely NO charges for legal fees for any of our legal services unless and until we obtain compensation for you. Please call us today for a totally free initial consultation. If for any reason we are unable to represent you, we will let you know why so that you can be better informed and make your own decisions about how best to proceed.
Established in 1994.
Attorney Dan A. Colon graduated from the William S. Richardson School of Law at the University of Hawaii in 1989. He began his law career working as a law clerk for several judges before accepting a job working at a large insurance defense law firm. He started the Law Offices of Dan A. Colon, ALC in 1994, and began practicing exclusively in the area of plaintiff's personal injury, representing people from Hawaii and from all over the world who were injured from automobile accidents, moped and motorcycle accidents, pedestrian accidents, bicycle accidents, and bus accidents, to name a few.
His staff of experienced and caring paralegals are always available to assist these innocent victims of accidents, every step of the way from helping getting their cars repaired, to helping them make sure their medical bills are paid through the available insurance, to ultimately obtaining fair compensation for their injuries. Please call today for a free consultation.
Below are only a few examples of actual settlements, arbitration awards, or verdicts we have obtained for some of our clients. Of course, every case is different and the amount each case is worth depends on several different variables, including the type of injury, the amount of medical bills and income loss, and the effect the injury has had on a person's life.
Please call us today if you have been injured in an accident for a completely free case evaluation where Mr. Colon can discuss these and other important issues, and to answer any questions you might have.
For more information call 808-526-1800.
It is important to know that the total amount of settlement we can obtain for our clients is often limited by the amount of insurance available. Therefore, it is very important that every driver carry both Uninsured Motorist Coverage, (UM), and Underinsured Motorist Coverage (UIM). This additional optional insurance coverage will provide additional protection to you or members of your household if the at-fault driver is uninsured (UM), or if the driver's insurance was insufficient to fully compensate you, your passengers, or family members, (UIM). The amount you would be entitled to in UM or UIM benefits will depend on not only the type of injury, income loss, medical bills, and other factors, it will depend on how much UM or UIM insurance you obtain.
This very important coverage is often not explained to consumers by insurance agents when they are purchasing automobile insurance, or on-line when purchasing coverage over the internet or on the phone. In fact, often times the agent will instead present the consumer with a "rejection" form to sign, rejecting this important insurance coverage. Once you sign the written rejection, you have turned down both UM and UIM coverage, although you can also opt for one or the other. However, having both coverages provides much greater protection.
If there is more than one vehicle in the household owned by you or other family members, it is also important that you and the other vehicle owners always opt for the "stacking" option. For a relatively nominal cost, this important coverage will allow you or a family member injured in an accident to "stack" all of the UM or UIM coverage from all of the vehicles in the household belonging to you, another named insured, or a resident relative. Be sure to ask your insurance agent about these coverages and purchase or increase your coverage to the extent you are able.
Below are actual settlements, arbitration awards, or jury verdicts we have obtained for some of our clients. Many of these settlements were limited because the at-fault driver did not carry sufficient bodily injury (BI) insurance, and our clients did not have sufficient UIM insurance to make up the difference between the amount of BI insurance and the actual value of their injuries. With a significant number of uninsured or underinsured drivers on the road, it is important to purchase UM and UIM:
Product Liability – Defective Lamp resulting in serious burns – $1.25 million
Automobile Accident involving cement barrier on H-1 Freeway with neck injuries – $555,000
Fall down steps from defective hand rail with fractured leg – $400,000
T-Boned Automobile Accident with back injuries and income loss – $350,000
Rear-end Automobile Accident – with back surgery – $600,000
Automobile Accident with back injury and income loss – $565,000
Automobile Accident with facial fractures – $645,000
Pedestrian accident with fractured knee and income loss – $650,000
Tourist Slip and Fall at Hotel with knee injury – $300,000
Rear-end Automobile Accident with back injury and income loss – $320,000
Bicyclist hit by car coming out of driveway – $700,000
Three car collision with lumbar disc bulges – $218,000
Rear-end Automobile Accident with neck injuries and discharge from military – $465,000